Dec 20, 2020 02:02 PM Central
Terri Chrisman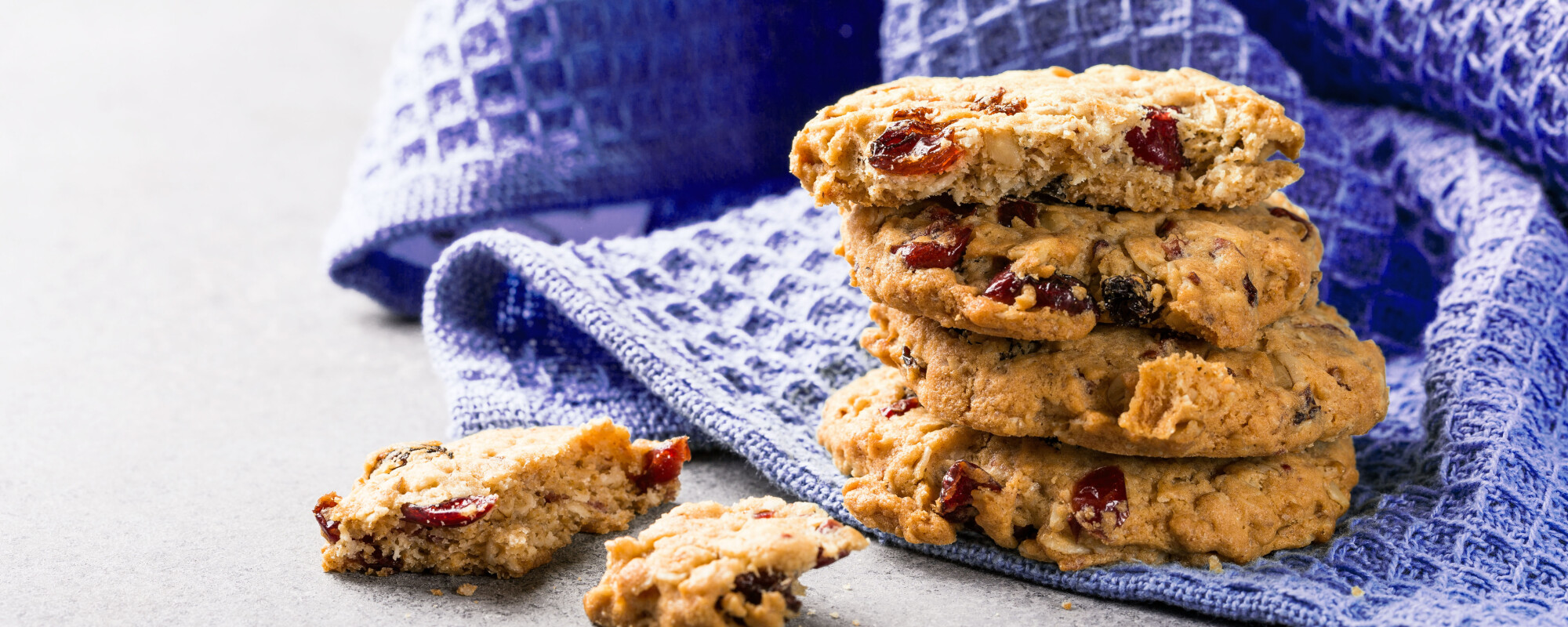 CHRISTMAS COOKIES

Who doesn't LOVE cookies?
What I don't love is the abundance of sugar, oil and salt in most cookie recipes.
I want a sweet treat, but without the hangover afterwards. Am I right?
I just made these delightful little Christmas cookies and cannot wait to scoff myself with them.
In fact, if I eat the entire batch over the next few days, I will not care one bit.
These cookies are so healthy, you can have them as a snack with a cup of tea, or grab and go a handful for breakfast in the car!
They are chewy and delicious - full of all the lovely Christmas flavors including spicy ginger, warm apple and tart cranberry.
These Christmas Cookies are sugar, oil, and salt free- which means completely guilt free. YAY!
Make a batch for you and your family, or bag them up and give them as gifts to neighbours. Because they have no oil, butter or sugar, your friends can also enjoy them without compromising their health.
Did I mention that they are super-dooper easy to make?
What are you waiting for?
---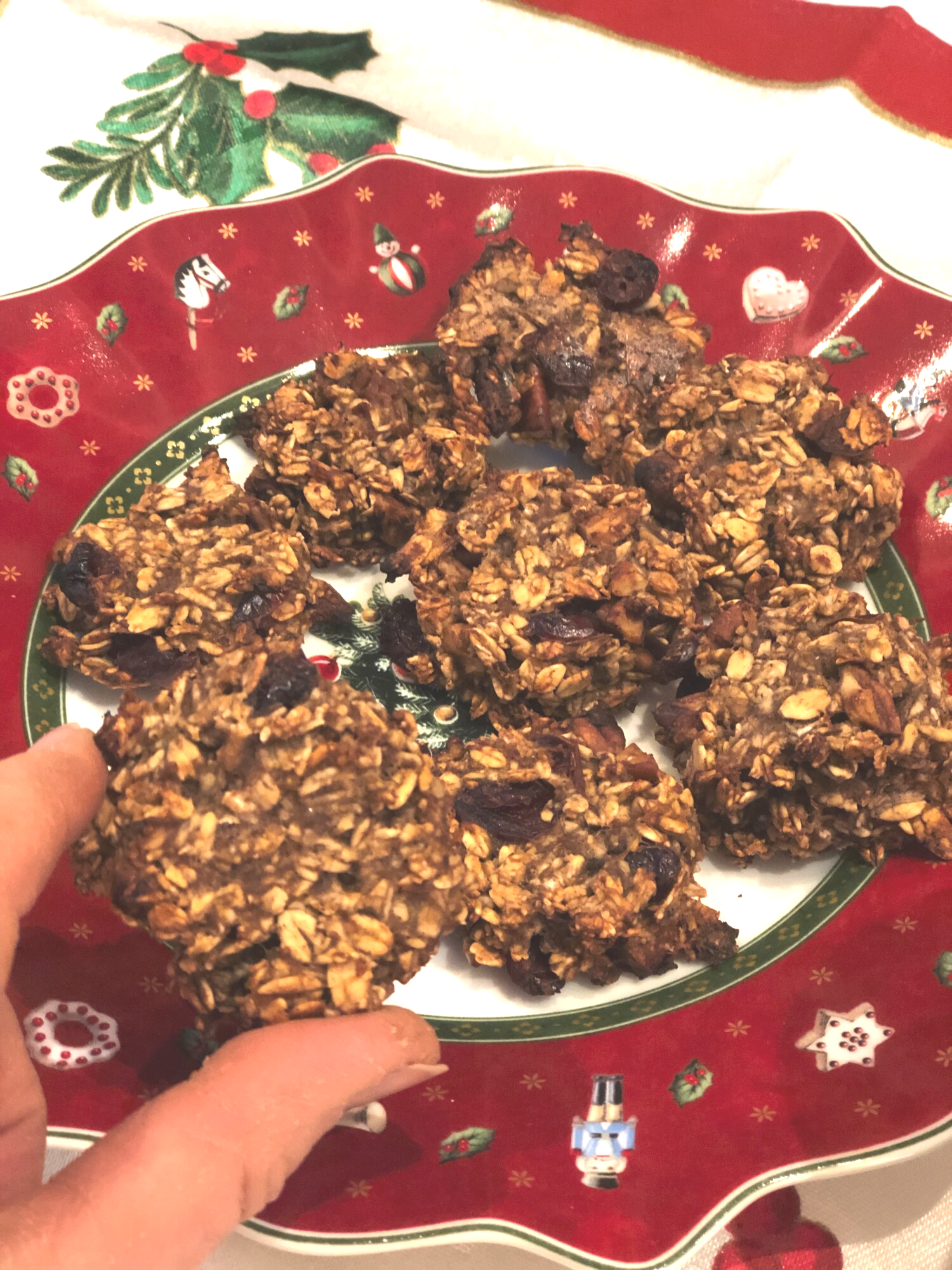 Ingredients
2 ripe bananas
2 cups organic wholegrain oats
1/4 cup dried cranberries
1/4 cup Chopped Pecans (optional for low fat diets)
1/2 tsp Vanilla Powder (or 1 tsp Vanilla Essence)
1/2 tsp Pumpkin Pie Spice (or Cinnamon to taste)
EQUIPMENT
Large Bowl
Spatula
20ml Cookie Scoop (or dessert spoon)
Baking Sheet lined with Baking Paper or Silicon Cookie Sheet
Oven
Instructions
Mash Bananas
Add drop of Orange Vitality Essential Oil if using - stir through
Add Spices and Wholegrain Oats - stir
Add Dried Fruit and Nuts and stir
Taste and add more Oats/Spices if needed.
Use Cookie Scoop to scoop dough onto Baking Sheet.
Use the back of the scoop to press down into cookie shapes - they will not spread or rise
Bake for 10-12 Minutes at 375˚F
Like what you see here?
Follow me on Social Media